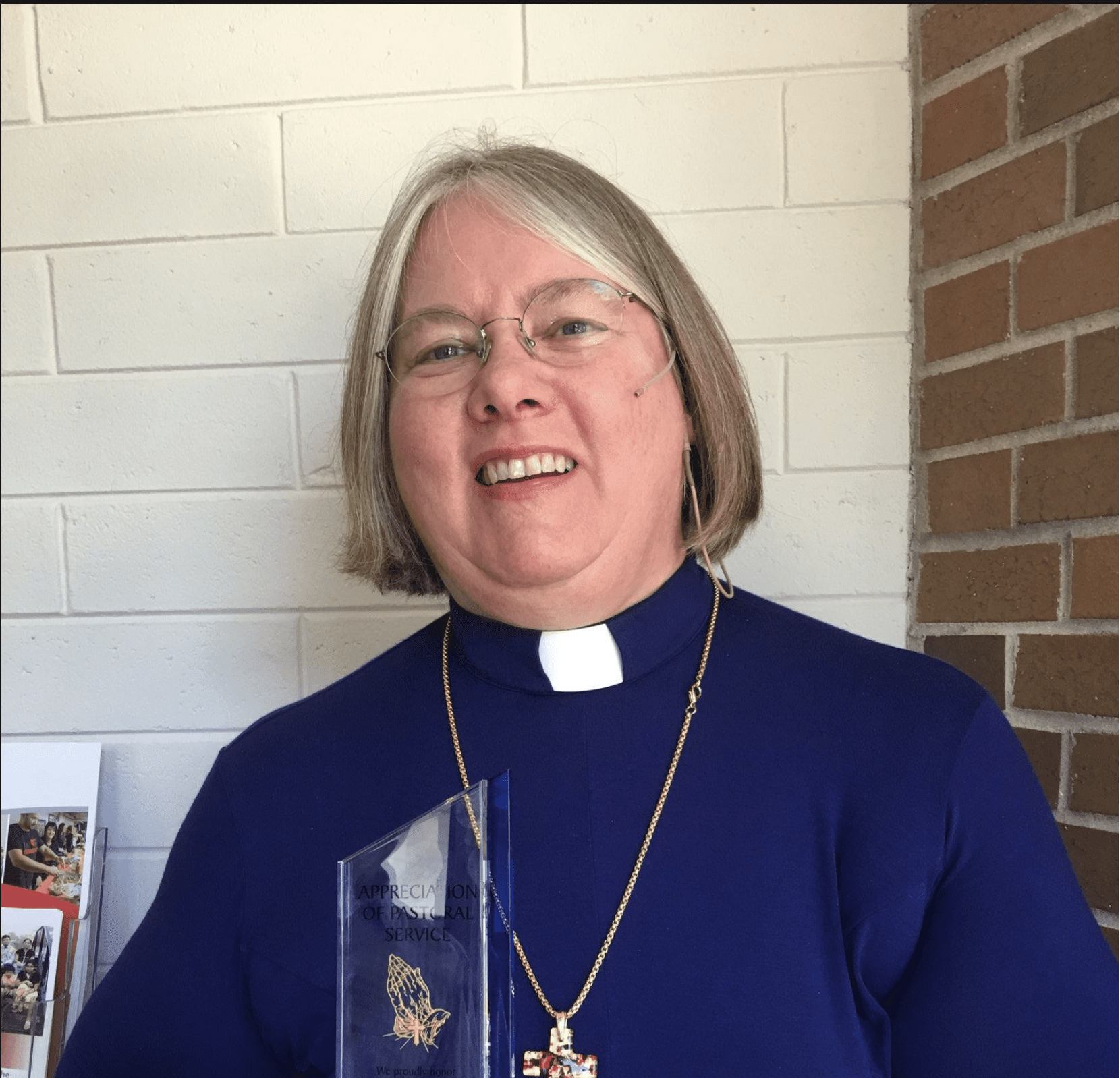 From Pastor Ida
Greetings! I am Pastor Ida Iverson and I hail from Minneapolis, Minnesota. That is until my husband and I jumped the river and moved to Wisconsin where we lived until 2007 when we moved South to Florida. I graduated from Luther Seminary in May of 1999. My first eight years in ministry were in Iron River, Wisconsin. The next two and half years were in Jacksonville, Florida until coming to Prince of Peace Lutheran in 2010.
Prince of Peace Lutheran Church is the only Lutheran church in Nassau County and it is a place for people of all ages to come and worship, whether you prefer the traditional order of service with organ music and liturgy or a more casual style of worship…all are welcome. All are welcome to hear the Word of God and partake in Holy Communion every Sunday morning at either worship service. We also offer Mid-week evening services during Advent and Lent with a soup and salad supper served before the service. Adult Bible Study is offered seasonally. We have Sunday school for children on Sunday morning September through May.
Worship isn't the only thing that we are about here though. We take seriously that we are to go out into the world and share the Word of God with others. It may not always be with words instead many times it is by our actions. We participate in Interfaith Dinner Network, Barnabas Center, New to You, Council on Aging, Prayer Shawl Ministry, Habitat for Humanity, Community Bible Study, we partner with Lutheran World Relief and Lutheran Disaster Response, and the list goes on. We open our facility to AA for their meetings twice a week in our fellowship hall, along with other nonprofit organizations.
So come and visit us and participate with us whether it is at one worship service as you are traveling through the area or stay awhile if you live in the area and may you discover the grace of God in His Son, who we know as the Prince of Peace, here at Prince of Peace.
Working With You in Christ,
Pastor Ida